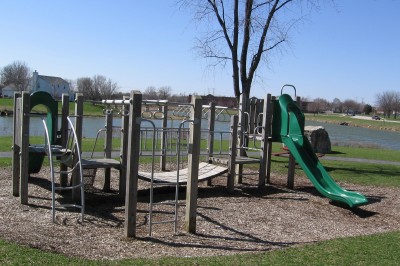 The outdoor common areas are for the use and enjoyment of all residents and their guests. They are, however, privately owned by the Association, and are not public parks. Out of respect to all residents, please follow these guidelines while using these common areas:
Common areas are for your private enjoyment only. No public or commercial events may be held on the grounds without Board approval.
Any large gathering (25 people) must be approved in advance by the Board of Directors. Submit your request to the community email or hot line.
Pick up after your pet. Anything they leave should leave with you.
All pets must be leashed at all times. No exceptions.
All litter, including cigarette butts, must be disposed of properly. Take it home with you, or find one of the outdoor community garbage cans.
Be quiet and courteous to the residents around the common areas.
Summerlakes common areas include:
Clubhouse Playground
Cynthia Park
Continental Park
Continental Pond
Wetlands (behind Johnson Elementary School)