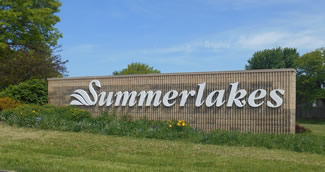 Welcome to the official Web Site for Summerlakes Homeowners' Association. This web site was created to offer the residents easy access information about this great community. The site will be updated frequently so please visit here often to get the latest updates.
At this time, beginning August 24th, the office only at the Clubhouse will be open for business during limited hours. This includes making payments, picking up or submitting request forms, purchasing trash stickers. A mask must be worn when entering the building, and if there are multiple customers you must maintain the safe social distance of 6 feet.
Open hours will be Monday through Saturday,
12:00 p.m. to 5:00 p.m.