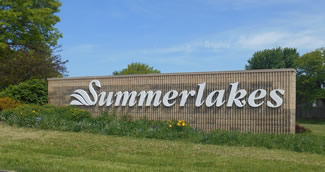 Welcome to the official Web Site for Summerlakes Homeowners' Association. This web site was created to offer the residents easy access information about this great community. The site will be updated frequently so please visit here often to get the latest updates.
POOL HOURS
Beginning Wednesday, August 16th the pool hours will be as follows:
Monday -Friday, 4:00 pm to 7:30 pm *
Saturday-Sunday, 11:00 am to 7:30 pm
Monday, September 4th, 11:00 am to 7:30 pm
As always, weather permitting.
* Adults may use the pool during the daytime hours on weekdays, however please note that there will be no lifeguard on duty during this time.