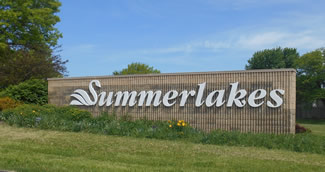 Welcome to the official Web Site for Summerlakes Homeowners' Association. This web site was created to offer the residents easy access information about this great community. The site will be updated frequently so please visit here often to get the latest updates.
This website is made possible by local business sponsors. Please support the businesses in the "Local Business Directory" section.
ENBRIDGE PIPELINE
There will be some upcoming maintenance work being done on the Enbridge Pipeline that runs parallel to the CN railroad. It will involve several land owners where the pipeline runs through their backyards. Work is scheduled to start September 12th. Landowners in that area will be notified by Enbridge and community awareness signs will be posted. In addition there will be some brush and tree clearing along the pipeline right of way which will start the week of September 5th. This is being done to aid for the upcoming work. The work should be completed by the end of September.